Posts tagged with "BahiaDrake"
---
08. August 2015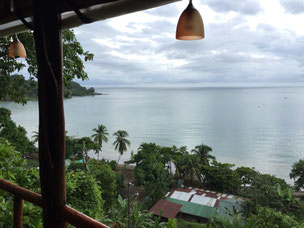 Der Name hat es uns angetan: Drake Bay - Bahia Drake. Das hört sich doch spannend an! Sir Francis Drake war ein englischer Freibeuter und Entdecker und der erste englische Weltumsegler. Freibeuter hört sich gut an, aber eigentlich gilt als Synonym auch Seeräuber oder Pirat. 1579 soll die 'Golden Hind' in dieser Bucht vor Anker gegangen sein. Zudem soll er einen Teil seiner Beute hier vergraben haben. Einige Stimmen meinen jedoch, dass der eigentliche Schatz die tollen Strände und die...
28. July 2015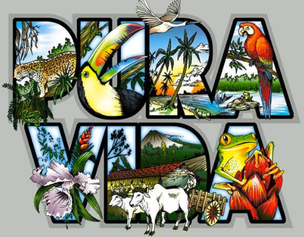 Costa Rica is our first destination on our round the world trip and it turns out to be a good decision. Although we know some bits of Spanish we are relieved that most Ticos speak Englisch a little. In San José we rent a 4x4 SUV and head to the Carribean Coast of Costa Rica. Tortuguero is a quite remote village and can only be reached either by boat or plane. We take a speedboat which turns out to be a fun ride along the mangroves. Tortuguero NP is famous for its wildlife; especially for the...