Posts tagged with "MonteverdeCloudForest"
---
09. August 2015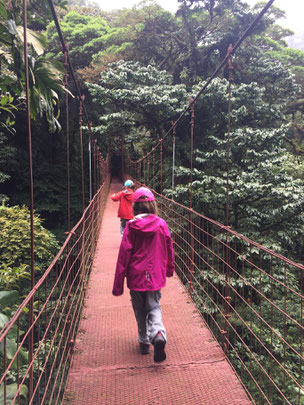 Unsere Reise führt uns wieder über eine Schotterstrasse zurück ins Gebirge. Wir haben gelesen, dass die Strassen um Monteverde herum absichtlich in einem schlechten Zustand belassen werden; dies soll Touristen dazu animieren, mindestens eine Nacht in der Region zu übernachten. Es scheint zu wirken. Da das Gebiet um den Nebelwald Monteverde zwischen 1330 und 1550 müM liegt, sind die Temperaturen mit 24 Grad eine willkommene Abwechslung. Monteverde ist eine Region und kein Ort oder Berg und...
28. July 2015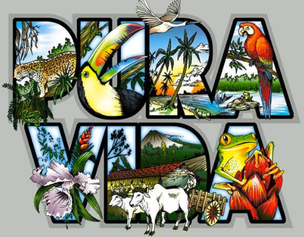 Costa Rica is our first destination on our round the world trip and it turns out to be a good decision. Although we know some bits of Spanish we are relieved that most Ticos speak Englisch a little. In San José we rent a 4x4 SUV and head to the Carribean Coast of Costa Rica. Tortuguero is a quite remote village and can only be reached either by boat or plane. We take a speedboat which turns out to be a fun ride along the mangroves. Tortuguero NP is famous for its wildlife; especially for the...